Missoula PRIDE Shimmer Tumbler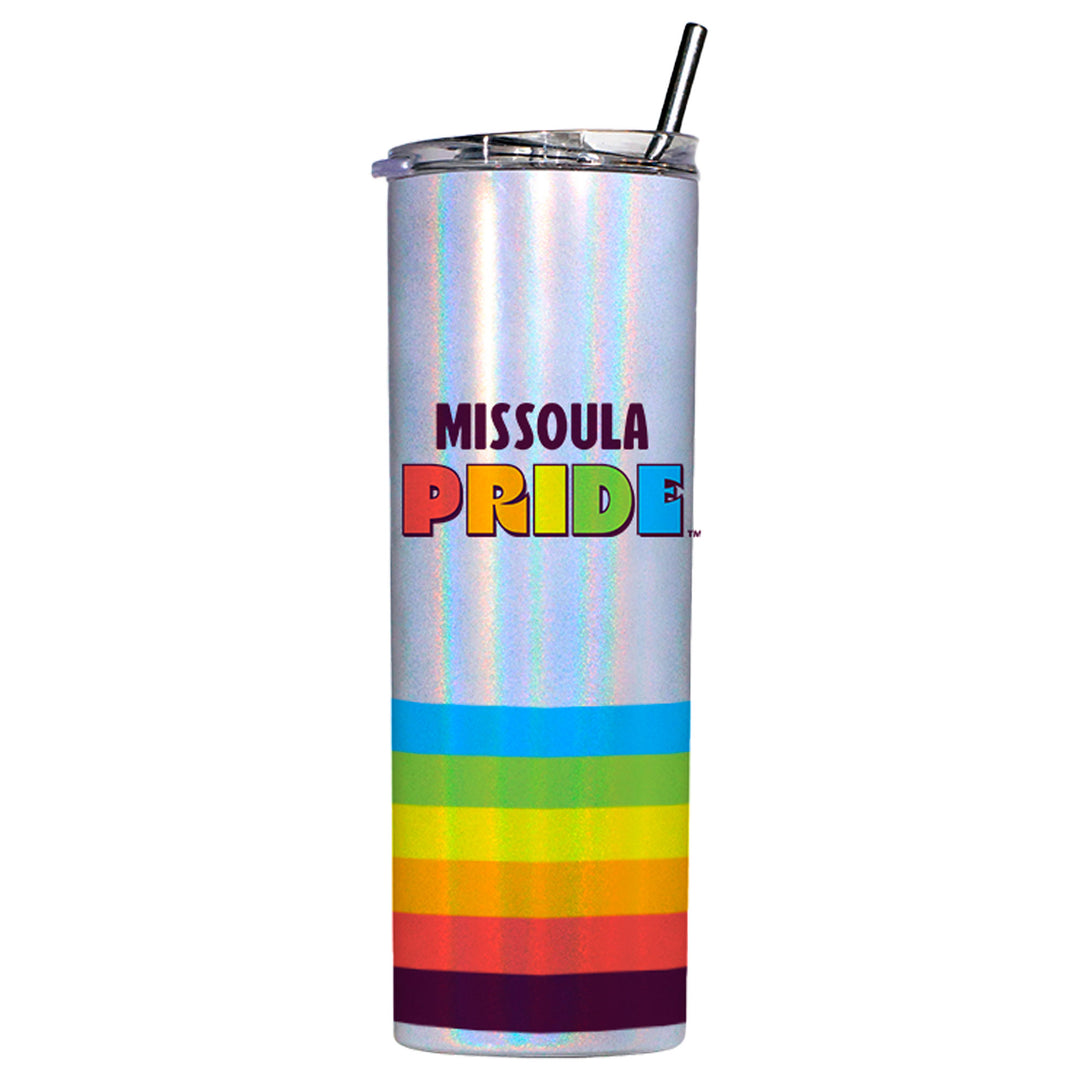 Missoula PRIDE Shimmer Tumbler
Regular price
$3400
$34.00
Celebrate PRIDE in shimmering style with our 20 oz stainless steel shimmer tumbler. Let the rainbow sparkles and the Missoula PRIDE logo be a constant reminder of the importance of love, acceptance, and equality. Make a positive impact while enjoying your favorite beverages and let your tumbler be a symbol of your commitment to a more inclusive world.
The shimmer coating on this tumbler adds a touch of enchantment, creating a mesmerizing play of rainbow sparkles that catches the light in the most captivating way. The shimmer effect truly pops in the sunlight, making it a radiant statement piece that is sure to turn heads and ignite conversations.
Printed with the Missoula PRIDE logo, this tumbler showcases your unwavering support for the LGBTQ+ community. The logo, accompanied by a rainbow wrapped around the bottom, represents love, unity, and acceptance. It serves as a powerful reminder to embrace diversity and celebrate the vibrant spirit of Missoula PRIDE.
Designed for convenience, this tumbler comes with a stainless steel straw, allowing you to enjoy your favorite beverages while reducing single-use plastic waste. The double wall vacuum insulation keeps your drinks hot or cold for hours, ensuring you can savor every sip at your preferred temperature. With its 20 oz capacity, it provides ample space for your favorite beverages, from morning coffees to refreshing iced teas.
Not only does this tumbler radiate style, but it also offers practicality. Its sleek design fits comfortably in most car cup holders, making it the perfect companion for road trips, commutes, or any on-the-go adventures. With its durable stainless steel construction, it is built to withstand daily use and is easy to clean.
In stock, ready to ship

Inventory on the way
---