Missoula PRIDE Keychain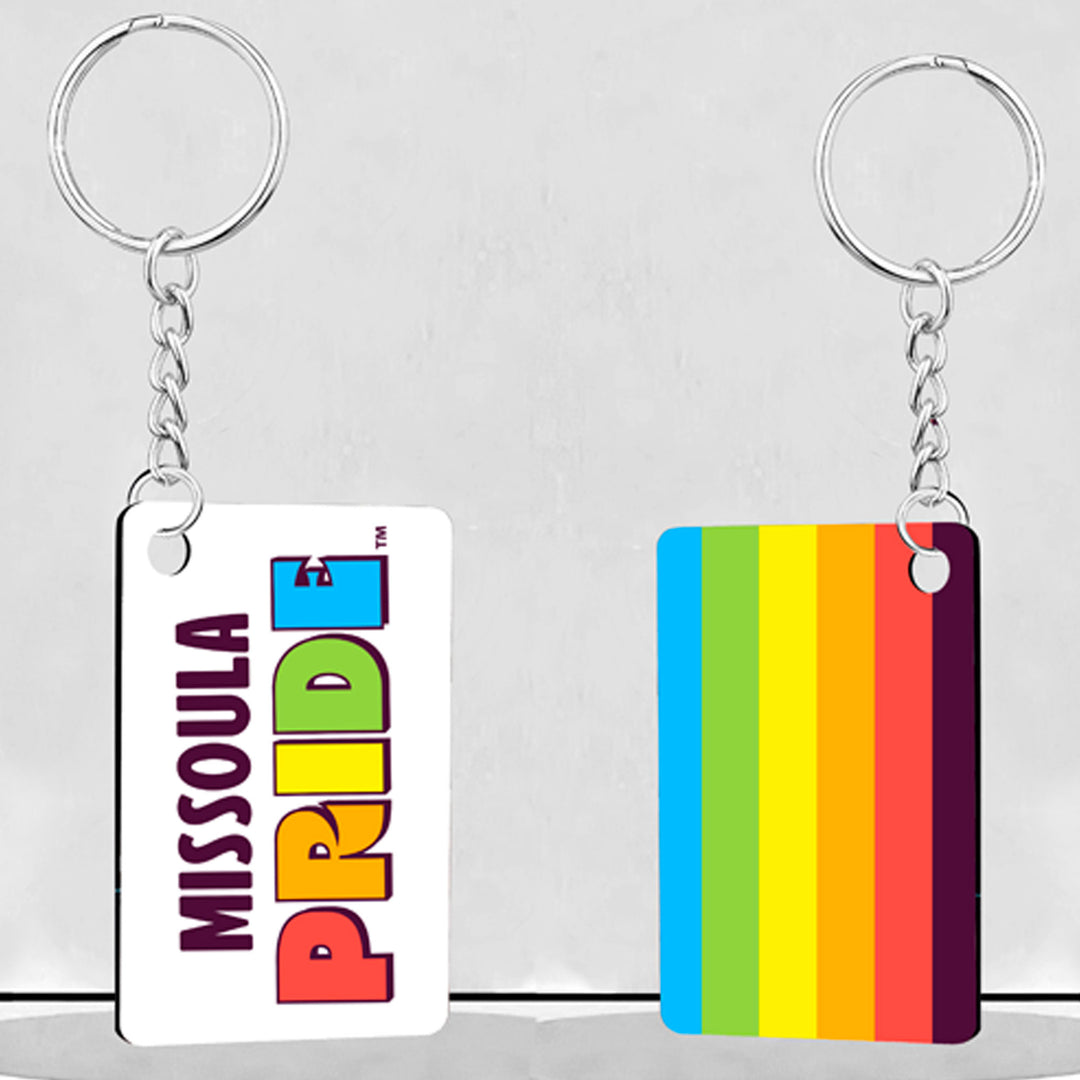 Missoula PRIDE Keychain
Regular price
$1000
$10.00
This keychain features the iconic Missoula PRIDE logo on one side and a vibrant rainbow on the other, allowing you to proudly carry a token of support for the LGBTQ+ community wherever you go.
Crafted with meticulous attention to detail, this keychain showcases the Missoula PRIDE logo on one side. The logo represents unity, love, and acceptance, serving as a visual reminder of the ongoing fight for equality. The intricate design and vibrant colors make it a captivating emblem that sparks conversations and spreads awareness.
On the reverse side, you'll find a beautiful rainbow design. The rainbow has long been a symbol of LGBTQ+ pride, representing the diverse spectrum of identities within the community. It serves as a powerful symbol of inclusivity, reminding us of the importance of embracing our differences and celebrating individuality.
This keychain is not only a stylish accessory but also a practical item that helps keep your keys organized. The compact size and lightweight construction make it easy to carry in your pocket, purse, or backpack. With a sturdy keyring, it securely holds your keys together, ensuring they are always within reach.
By owning this keychain, you demonstrate your commitment to equality, acceptance, and love. It serves as a constant reminder of the progress made and the work that still lies ahead in creating a more inclusive society. Attach it to your keys, bag, or even use it as a decorative charm to showcase your pride wherever you go.
Celebrate your pride and spread a message of acceptance with our Missoula PRIDE keychain. It's not just a keychain—it's a symbol of solidarity, a reminder to stand up for what's right, and a beacon of hope for a future where love knows no bounds. Carry it with pride and be a part of the movement towards a more inclusive and compassionate world.
Low stock - 4 items left

Inventory on the way
---