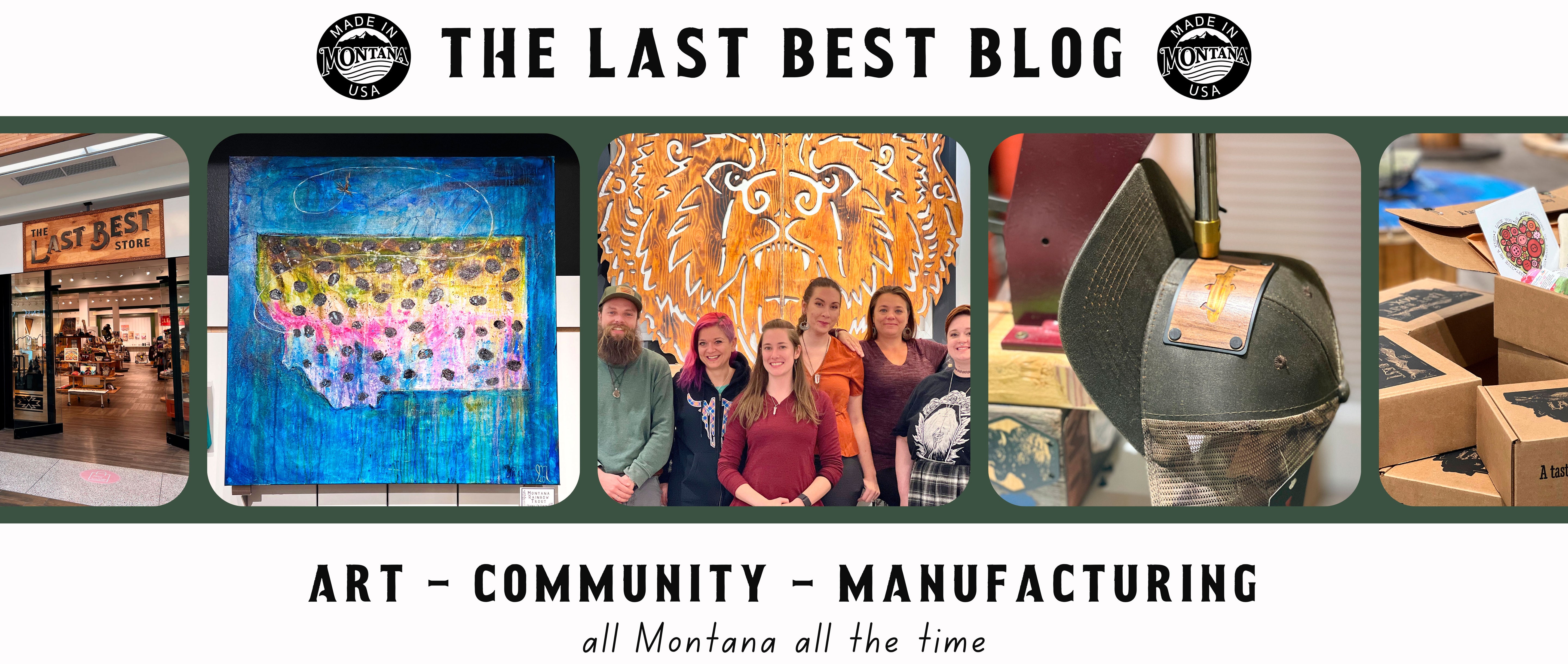 The Last Best Store wins 2023 Retailer of the Year from the Made in Montana Program
The Last Best Store wins 2023 Retailer of the Year from the Made in Montana Program Montana, USA -
The Last Best Store is overjoyed to announce that it has been named the 2023 Retailer of the Year in Montana by the Made in Montana Program. The Last Best Store had their grand opening at the end of February of 2022 and is owned and operated by multi-generational Montanans and Missoula natives. This is why supporting the local economy is so important to them. This is a remarkable achievement for the store, given that we had not been open for a full year by the end of 2022.
Located in the Southgate Mall, The Last Best Store is the first all Montana-made store in the mall and offers a wide range of high-quality, locally-made goods that represent the best of Montana. At The Last Best Store, the mission is simple: to support the local Montana economy and showcase the incredible talent that the state has to offer.
The Last Best Store manufactures its own brand line of products and also features over 100 different local artists, creators, and businesses. From handcrafted jewelry to homemade jams, The Last Best Store offers a unique and authentic Montana shopping experience. The store has quickly become a popular destination for locals and visitors alike.
"We are thrilled to receive this recognition from the Made in Montana Program," said Brooke Blackler, the owner of The Last Best Store. "Winning the Retailer of the Year award in less than a year of operation is truly an honor. It is a testament to our commitment to promoting Montana manufacturing and supporting our local community. Keeping money local increases economic activity, promotes job creation, reduces environmental impact, increases civic engagement, and holds space to retain local culture. These best incompass the core values of company, The Last Best Co"
The Last Best Store invites everyone to come in and experience the spirit of Montana for themselves. By supporting the store, customers are not only supporting our small business, but over 100 other small businesses committed to supporting the local economy and elevating the creative community.
"We would like to thank our customers, the Made in Montana Program, and our community for their support," said Brooke. "We are excited about the future of The Last Best Store and look forward to continuing to offer the best of Montana to our customers."
For more information about The Last Best Store, visit their website at www.lastbeststore.com or follow them on social media @thelastbeststore on FB and IG. 
---