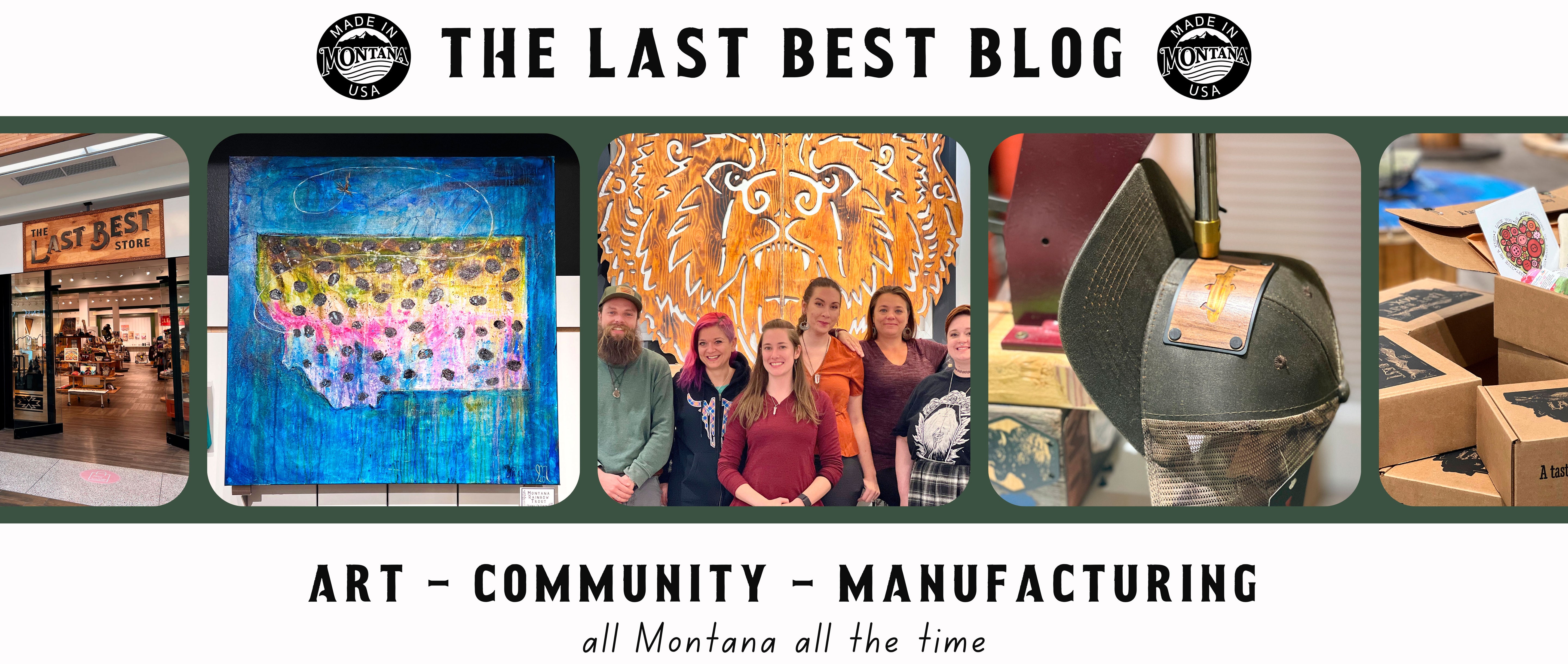 The Last Best Store Celebrates One Year in Business with a Big Bash!
Join us in cheering to our first year!
"Celebrate with us as we mark our first year of success!"
On February 25th, the Last Best Store is proud to celebrate its first year in business with a day-long celebration at the Southgate Mall in Missoula, Montana. From 10am to 7pm, come and join us as we raise a glass to a year of great memories, amazing customers, and a thriving business.
Festivities galore, sure to bring joy abound!
Excitement overflows with a celebration filled with fun and delight! We are rolling out the red carpet and pulling out all the stops to make this celebration one for the books. Our hospitality table will be overflowing with refreshments and treats, and our live DJ's will keep the tunes rolling all day long. To sweeten the pot, we will also be holding raffles and giveaways throughout the day, giving you the chance to win some of our favorite products and merchandise.
Celebrate our passion for giving local artists a platform to showcase their work.
Join us in honoring our commitment to uplifting local artists and showcasing their talents. In addition to the festivities, we are also excited to welcome some of our local vendors and artists to the store. These talented individuals will be on hand to chat, answer questions, and share their wares. Whether you're a fan of handmade jewelry, one-of-a-kind home decor, or anything in between, there will be something for everyone. Our roots are firmly planted in the foundation of supporting arts and elevating artists. We believe that art has the power to bring people together and inspire creativity, and we're passionate about giving local artists a platform to showcase their work and reach new audiences.
Building community, fostering connections and excitement for the new year!
"Bringing people together, strengthening relationships, and looking forward to a promising future! So as we celebrate our first year in business, we want to take a moment to thank all of our customers, vendors, artists, and partners for helping us make a difference in this community. We're looking forward to many more years of supporting our local economy and elevating the arts, and we can't wait to see what the future holds.
At the Last Best Store, we believe in building community and fostering connections. That's why we're so excited to be hosting this celebration and inviting everyone to come and be a part of it. Whether you're a regular customer or just stopping by for the first time, we want you to feel welcome and at home.
Come and be a part of the celebration!
"Join us and experience the joy of the celebration!" So mark your calendars, gather your friends and family, and come on down to the Southgate Mall on February 25th. We can't wait to celebrate this milestone with you!
---